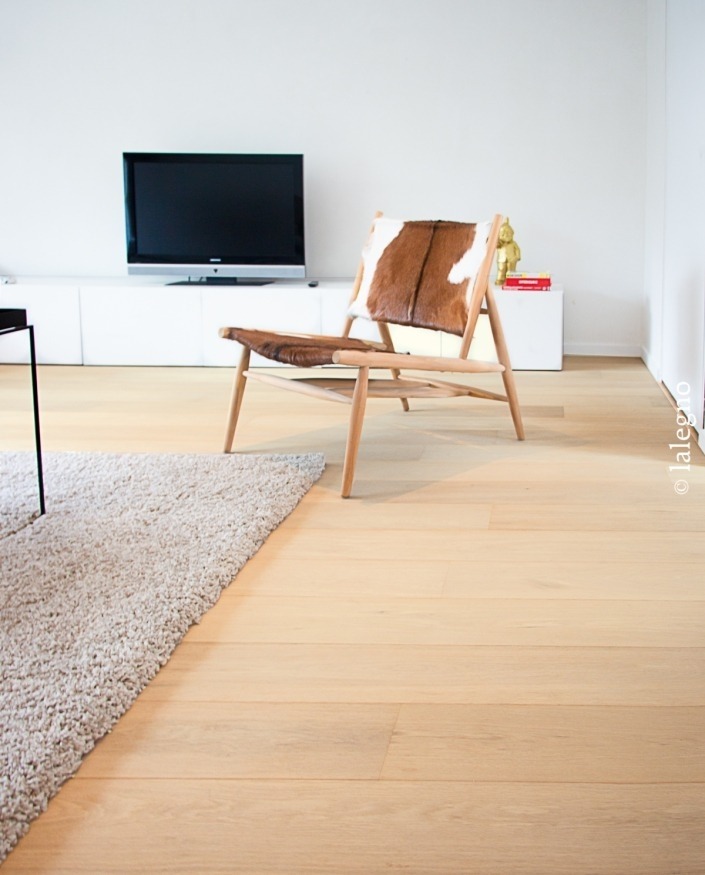 A multilayer parquet floor

—

and underfloor heating
You want to live stylishly and comfortably. Then both underfloor heating and a beautiful wooden floor are a logical choice. Did you know that you can perfectly combine both with Lalegno's multilayer parquet? This way you can fully enjoy your cozy home.
Maximum width and thickness for planks with underfloor heating
There are no strict rules for this. Wide planks are more subject to movement than narrow planks, so they also need a larger joint when shrinking. A good guideline is to take into account the "slenderness factor" S: the ratio between the width and the thickness of the plank. We recommend taking into account a value between 8 and 11. Slim floorboards (wide and thin planks) show a higher risk of deformation during the same movement than less slender planks.
The floor structure
Despite the existing misunderstandings, the cosiness of an authentic wooden floor and the warm glow of underfloor heating go well together. It is important that the floor is constructed correctly and contains all the necessary floor elements, in the correct order.
1. Parquet
2. Screed
3. Reinforcing mesh
4. Heating element
5. Moisture barrier
6. Heat and/or acoustic insulation
7. Moisture barrier
8. Bearing floor
The right heating system
Due to its structure and composition, multilayer wooden floor is better suited for use with underfloor heating than solid parquet (which consists of 1 layer). Installing parquet in combination with underfloor heating is best left to a professional parquet installer.
The comfort of underfloor heating and the style of real parquet?